Where will NSNorth be held?
NSNorth 2015 will be held at the Fairmont Le Château Montebello. Our guests will travel to the secluded 65,000 acre estate located along the Ottawa River between Ottawa and Montreal. Since 1930, the red cedar log structure has served as a retreat for numerous business and political leaders and remains a wonderful 5 star resort, hotel, and conference facility.
Travel to Montebello, QC
The venue is an easy drive from either Montreal (approximately 1h15) or Ottawa (approximately 45 minutes). There is ample parking on the premises, and the parking is complimentary for NSNorth attendees and their guests.
Shuttle Service
We are organizing a free round-trip shuttle service from Ottawa and Montreal to Montebello. Registration is required.
From Ottawa to the Château Montebello:
Ottawa International Airport (YOW): departing at 13:00 on Friday
Ottawa Train Station, 200 Tremblay Road: departing at 13:30 on Friday
From Montreal to the Château Montebello:
Gare Centrale: departing at 13:00 on Friday
Pierre Elliott Trudeau International Airport (YUL): departing at 13:30 on Friday
On Sunday both shuttles will leave Montebello at 13:30.
NOTE: You must register if you would like to use the shuttle. Click here to sign up.
Ride Sharing
Our Ride Sharing service is now available! If you plan on driving to NSNorth, or would like to ride with someone who does, ride-sharing is a great way to split travel costs.
Click here to visit the NSNorth Ride Share website.

Flights
Porter Airlines has graciously offered a 15% discount to NSNorth attendees. Porter flies into both Montreal and Ottawa airports! Use the discount code of "NSNORTH" when booking your travel through flyporter.com or your travel agent.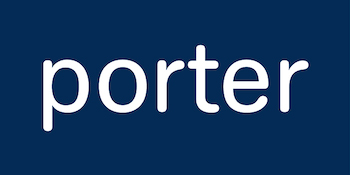 The Canadian Experience
All guests to NSNorth will be immersed in a true Canadian experience. The facility itself has wonderful dining halls, a large pub, fitness centre and large indoor pool, squash and tennis courts, full service spa, and games room.
For those who love the outdoors there is an 18 hole golf course, horseback riding, a nearby wildlife park, and 26 kilometres of trails.
You can get more information about activities at the Fairmont Le Château Montebello by visiting their website.
Picture of horseback riding
Picture of spa massage tables
Picture of spa relaxation area
Picture of outdoor swimming pool